Product Description
26 PIN RGB to CVBS (RCA) Converter for Volkswagen Facotry Camera VW Original Camera Connect to Third Part / OEM / After Market Head Unit DVD monitor etc.
This product design for you to change your original/factory car monitor and use back your original parking camera.
Connecting a factory VAG-RGB-LOW version rear view camera (no camera control unit - no moving lines) to an aftermarket device with NTSC-compatible composite video input.

Is required when factory head unit RNS315, RNS510, RCD510, Columbus, Bolero or Trinax is removed. Plug and Play.
Purchase link: https://www.aliexpress.com/item/2016-RGB-to-CVBS-AV-Signal-emulator-Converter-Adapter-Box-For-VW-Passat-Magotan-CC-Tiguan/32621629113.html

Radio compatiblity:

RNS510




RNS315

RCD510

Columbus

Bolero

Trinax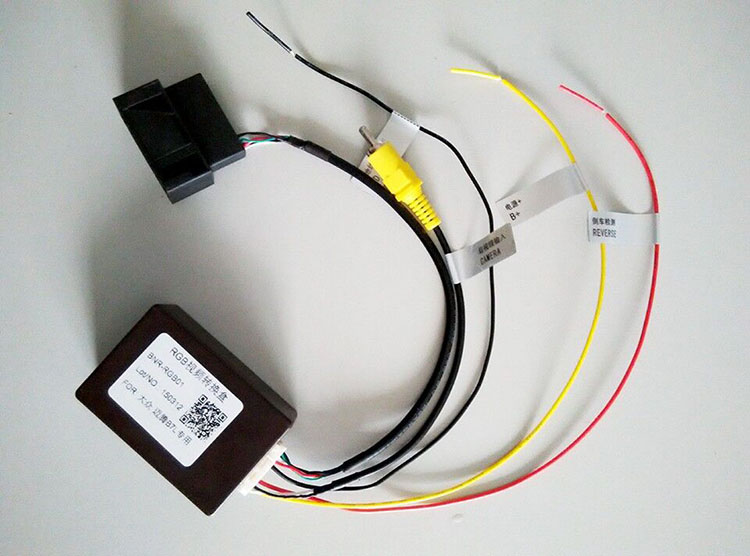 Notice: If your new DVD/Monitor supports dynamic trajectory, then this converter supports dynamic trajectory. It will not creat or remove the dynamic trajectory from you system, it will keep it.
In fact, dynamic trajectory is one of a function from monitor, not from camera.
For example: If your Passat has already OEM RNS510 and lowline camera and You removed your Passat's OEM RNS510 and install a new Jetta's OEM car stereo with CVBS(AV) inputs, but the new Jetta's OEM car stereo supports both Hightline camera and Lowline camera, then static lines will be displayed on your screen after you hook up our decoder with your new stereo
How to differ Lowline and Highline:
LowLine camera - static lines , camera connected directly to radio
HighLine camera - dynamic lines camera + external module